Authorized Training Partner: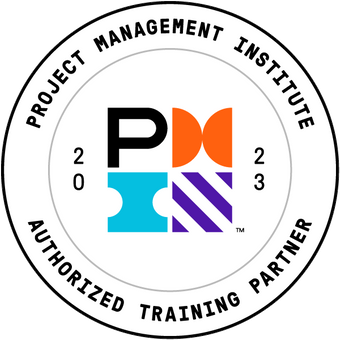 If you're experienced using agile approaches, have good collaboration skills, eagerly embrace complexity and thrive on rapid response times, then your talents are in demand.
The PMI Agile Certified Practitioner (ACP)® formally recognizes your knowledge of agile principles and your skill with agile techniques. It will make you shine even brighter to your employers, stakeholders and peers.
The PMI-ACP® is the fastest growing certification, and it's no wonder. Organizations that are highly agile and responsive to market dynamics complete more of their projects successfully than their slower-moving counterparts — 75 percent versus 56 percent — as shown in PMI® 2015 Pulse of the Profession® report.
The PMI-ACP® spans many approaches to agile such as Scrum, Kanban, Lean, extreme programming (XP) and test-driven development (TDD.) So it will increase your versatility, wherever your projects may take you.
®

This programme is run by Informatics Thames College (Reg. no. 518670).
It is a matter of discretion for individual employers to recognize any qualification to which this course may lead.
PMI, PMP, Project Management Professional (PMP), PMI-ACP, PMI Agile Certified Practitioner (ACP), PMBOK and the PMI Registered Education Provider logo are registered marks of the Project Management Institute, Inc.
請即登記查詢!
Agile project management is an iterative approach to plan and guide project processes with Just-in-Time principles; project which adopts agile approach is allowed to be flexible, be adaptive, be responsive and change throughout their development. Agile methodologies emphasis teams empowerment, communication, self-organization and risk management among many others, it has been adopted in many industries across the world. Agile is not only suitable for software and systems development industry; it can also be used to help and to manage any form of Business Change.
For Education Requirement
Secondary degree (High school diploma, associate's degree or global equivalent)
For General Project Management Experience
2,000 hours working on project teams (These hours must be earned within the last 5 years)
Active  PMP® or PgMP® will satisfy this requirement

For Agile Project Management Experience
1,500 hours working on agile project teams or with agile methodologies (These hours must be earned within the last 3 years)
Agile Project Management Education
21 contact hours of PMI Agile Certified Practitioner (ACP)® Preparation Course
Introduction, Framework:
Domain I : Value-Driven Delivery
Domain II : Stakeholder Engagement
Domain III : Boosting Team Performance Practices
Domain IV : Adaptive Planning
Domain V : Problem Detection and Resolution
Domain VI : Continuous Improvement (Product, Process, People)
Mock Exam
3 hours Computer-Based Testing (CBT) / Examination through authorised Prometric Testing Centre
120 multiple choice questions (MCQ)
(Only 100 are scored questions. The rest of the 20 questions are un-scored questions which will not be identified)
Allocation of exam questions:
Agile tools and techniques (50%)
Agile knowledge and skills (50%)
Exam fee:
Non-PMI member: US$495
PMI member: US$435
Mr Sam Lee (Master Trainer)
Academic/ Professional Background

Project Management: PMP®
Agile Management: PMI-ACP®
Program Management: CPM
Supply Chain Management: CPSM
Working Background

Being appointed to be the Project Management trainer for ROCHE, INTEL, Bank of America, Bank of China Incorporate, The Hong Kong and Shanghai Banking Corporation Limited, Lee Kum Kee International Holdings Ltd, Hong Kong Air Cargo Terminal Limited (HACTL) and CHANEL, Bank of Communications, etc.
Leading project management team to develop software system for listed companies over 20 years.
Representing independent service vendor managing projects with multi-national corporations (MNCs)
Extensive leading experience in the Government's and Non-Profit Organization's tenders projects.
Recognition
VP, International Association of Project and Program Management (IAPPM)