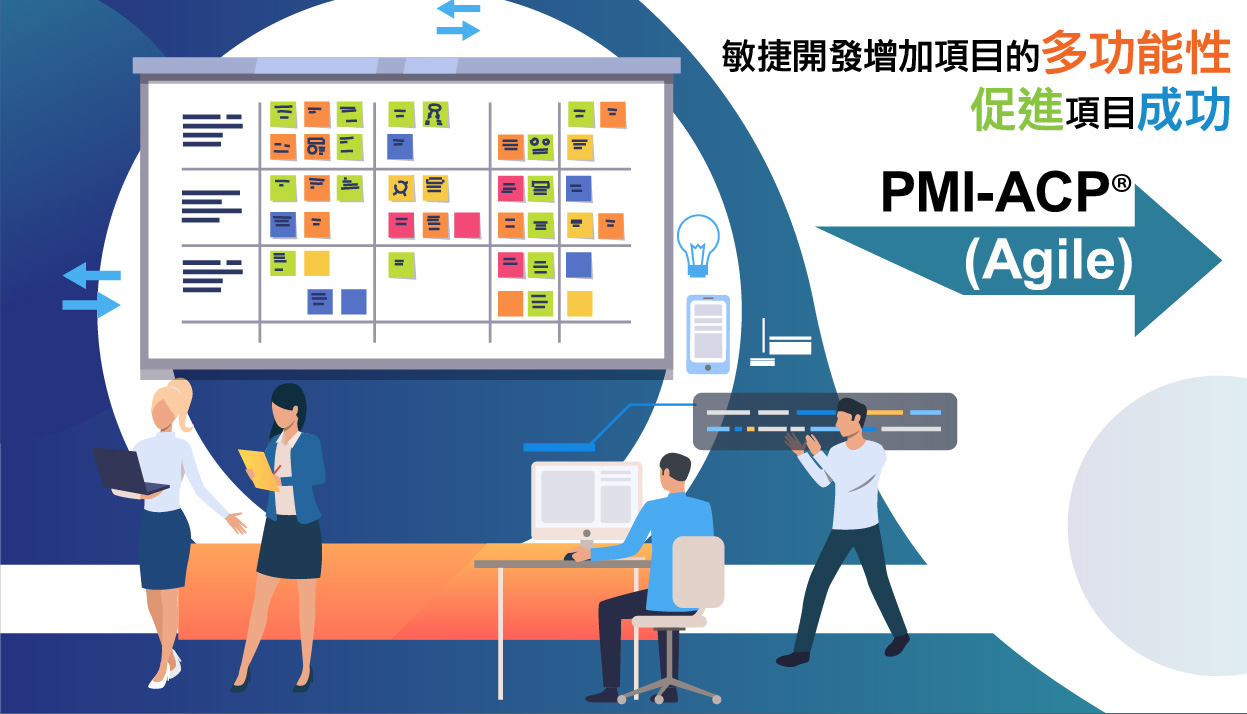 Agile project management is an iterative approach to plan and guide project processes with Just-in-Time principles; project which adopts agile approach is allowed to be flexible, be adaptive, be responsive and change throughout their development. Agile methodologies emphasis teams empowerment, communication, self-organization and risk management among many others, it has been adopted in many industries across the world. Agile is not only suitable for software and systems development industry; it can also be used to help and to manage any form of Business Change.

Outline:
– What is PMI-ACP®?
– Why need PMI-ACP®?
– What are the benefits for you & your colleagues to know PMI-ACP®?
– How to make full use of PMI-ACP® as an individual or as a team?
Language: Cantonese
Date: 25/5/2022 (Wed)
Time: 19:30 – 21:30
Venue: Webinar
Enquiry: (852) 3556 6000
請即登記留座!
PMI, PMP, Project Management Professional (PMP), PMI-ACP, PMI Agile Certified Practitioner (ACP), PMBOK and the PMI Registered Education Provider logo are registered marks of the Project Management Institute, Inc.
PMI Agile Certified Practitioner (ACP)®
敏捷式項目管理師認證
PMI-ACP® 是什麼?
–  PMI Agile Certified Practitioner (ACP)® 主要適用變動性大的環境,在香港尤其受用。
–  主要針對以客戶主導的團隊協同合作,可以更快更靈活配合潛質客戶的不同需要,令你可以輕鬆應付各類型的工作。
–  在面臨快速應變時代,唯有反應靈敏者才能生存,因此速度就決定了成敗與盈虧,敏捷式管理就是在這樣的環境下出現
什麼行業需要考取PMI-ACP® ?
PMI-ACP® 手法及特性適用於快速變化的環境、產業、客戶及需求,特別是以人為本、活動或價值導向的產業,因此對香港變動性高的中小企業及服務業會非常適用。
我已有PMP® ,為何也要有PMI-ACP® ?
–  現今資訊日新月異,市場變化莫測,在香港的市場環境上,大部分仍以協作模式的企劃為主。
–  PMI-ACP®以客戶為導向,能靈活因應客戶需要的特性,如果能配合PMP®的特點來相輔相成,相信可以有更大的發展潛力,協助應付不同的中小企業。
Informatics如何助學生考取PMI-ACP®?
–  21小時敏捷式項目管理訓練
–  免費重溫課堂錄影
–  Informatics擁有全球學生網絡,緊貼PMI-ACP® 試題庫大綱
–  考試"1 Take Pass",免費重讀保證
–  由曾從事不同行業和跨國企業,擁豐富國際Project Management 經驗的導師任教
–  19年教學經驗,培育逾9000學員
如果你想 :
–    成為一個Qualified Agile Project Manager
–    高效而快速管理一個 Project
–    以最短時間取得PMI-ACP® 專業資格
敏捷式項目管理 PMI-ACP® 專業資格
免費模擬課堂
日期: 2022年5月25日 (星期三)
時間: 19:30 – 21:30
地點: Webinar
查詢電話: 3556 600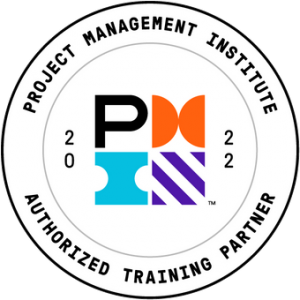 Authorized Training Partner of PMI®